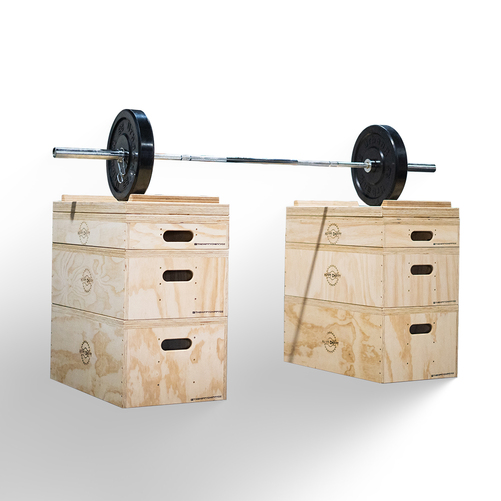 WEIGHTLIFTING JERK BLOCKS
Trusted by Athletes, Crossfit Gyms & Affiliates Worldwide!
Unlock the next level of weightlifting precision with our premium jerk blocks. Engineered for durability and stability, these blocks are essential for athletes focused on perfecting their clean & jerk technique. From incremental height adjustments to ensuring safety, every rep takes you one step closer to mastery. Dive into intensive sessions with confidence and elevate your lifting game.
Why Choose Our Weightlifting Equipment?
At the heart of our collection is a commitment to quality and user-centric design. Every piece, be it a barbell or a tiny accessory, goes through rigorous testing. Our aim? To ensure you have equipment that stands by you, rep after rep, and year after year.
Transform Your Weightlifting Journey
Weightlifting isn't just an exercise; it's a passion, a discipline, and for many, a way of life. And every weightlifter deserves the best. So why settle for less? Equip yourself with the best and witness a transformation, not just in your lifts but in your confidence and prowess.
Discover, choose, lift. With our weightlifting equipment, the sky's the limit.
---
Again Faster is the leading supplier of premium gym equipment for all your home gym and commercial gym workout needs. Our exceptional range of equipment is designed to elevate your fitness routine, helping you achieve your goals without compromising on quality or performance.
As a trusted provider, Again Faster has outfitted numerous home and commercial gyms throughout Australia and New Zealand. Our unwavering commitment to delivering excellence has positioned us as the preferred choice for individuals and businesses in the fitness community. Check our gym fit outs here »
Connect with us today to explore our collection of high-quality home gym equipment or to strategize outfitting your commercial space. Delve into our blog for expert insights, and reach out to us to transform your fitness goals into a reality.
---