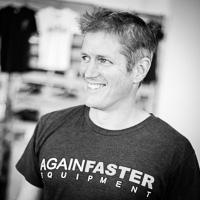 Gene Suna
Gene is the Managing Director and Owner of Again Faster Australia/New Zealand. His background is in software, having worked in Australia and the United States for Microsoft - but left there to start Again Faster in Australia.
He was a teams competitor in the 2009 CrossFit Games in Aromas and still loves the challenge of competing now.
Gene loves this industry, loves functional fitness and loves working with the people in the community. He is passionate about improving the industry and giving people access to more fitness.
His latest project is fitbox - a game changing software platform that will revolutionise the fitness industry.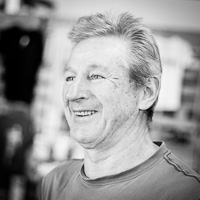 Barry Suna
Barry is the Warehouse and logistics expert. Not only has Barry run Warehouses most of his life, he has also run his own businesses for many years.
Barry is an adrenaline junky who still rides his motorbike like a 20 year-old.
He's the person we all turn to if we have any questions about putting things together, or fixing things around the place.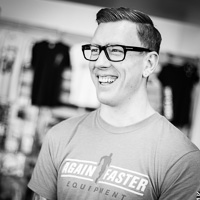 Chris Strange
Chris has been with Again Faster for over 6 years and he's one of the most helpful people you will ever meet in your life. It's a good fit because he's our Operations, Customer Service and Sales Manager here at Again Faster. His product knowledge is second to none and he knows our systems better than anyone.
Chris is our problem solver and will do everything he can to make sure your order runs smooth from start to finish.
He's is a CrossFitter of course, but also loves a good bro session.
Jed McDonald
Jed is passionate about exceptional client experience and has over 9 years in the Health and Fitness space, from business owner to member and everything in between. Always learning in this ever changing industry, Jed looks after Business Development for Again Faster & the fitbox platform. His goal is to deliver a full circle resource for all businesses across Asia Pacific.
Jed's greatest and continuing achievement are his wife and 5 beautiful daughters. That's right, we said 5. He spends every other second of his time thoroughly enjoying fatherhood in his well outnumbered household. He gets a huge amount of enjoyment from teaching, guiding, joking and now training in the gym with his girls.
Chris Partridge
Chris - aka Parto - is our Marketing and Communications Manager. With many years of experience in Financial Services, he has recently shifted to working in the fitness space.
Evolved from SwanStrong with Again Faster athlete Brandon Swan and works with the AllStar Alliance on their competition series.
Chris is passionate about avoiding running, but loves to squat.