Again Faster is an Australian Company - Supporting Australian Business
When you buy from Again Faster Australia, you are supporting Australian business, Aussie staff, their families and the entire Functional Fitness Community in the Pacific Region.
Our History
Our formal launch was at the legendary Hardn'up Challenge in February, 2012. Since then, we've sponsored nearly 100 competitions and fundraisers, driven over 30,000kms to supply gear for national and local events, provided equipment for over 15,000 competitors to compete side by side with their mates and have nurtured over 150 young athletes through the Again Faster Youth Academy.
We love this industry and are genuine about its support and growth. When you get gear from us you're dealing with an Australian business. We're also constantly looking for a way to work with you so we can make this industry thrive for us all for the long term.
A local Australian Business
Again Faster operates locally out of Brisbane and Auckland, and we also have global partners. One of the biggest benefits of having a global network of partnerships, is that it allows our customers more choice. We have the ability to reach out to our friends around the world, which allows you to get your hands on industry leading equipment at great prices. We use a mix of local and international fabrication and manufacturing options to keep our prices competitive for you and our business strong.
Again Faster has been an industry leader for over a decade
All in all, you can be comfortable knowing that Again Faster has been around for over a decade, Globally, and since 2012 in Australia. We're still growing and we're proud of our success as an industry leader and it's a business that is as Australian as it gets.
So now you know. Again Faster is a stand alone Australian business where you're getting great equipment, with plenty of options, at a great price, no matter what. Keep in mind, all our gear is backed by warranties and proven by some of Australia's and the World's biggest and busiest Boxes, Gyms, studios, facilities and clubs.
You don't make it a decade in this game without looking after your customers, running a solid business and making good gear.
Make sure to get in touch with us for any more information or if you have anyother questions we can help you with.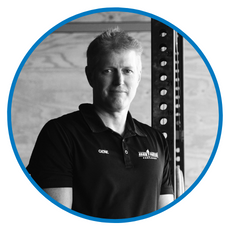 Gene Suna
Gene is the Managing Director and Owner of Again Faster Australia/New Zealand. His background is in software, having worked in Australia and the United States for Microsoft - but left there to start Again Faster in Australia.
He was a teams competitor in the 2009 CrossFit Games in Aromas and still loves the challenge of competing now.
Gene loves this industry, loves functional fitness and loves working with the people in the community. He is passionate about improving the industry and giving people access to more fitness.
His latest project is fitbox - a game changing software platform that will revolutionise the fitness industry.
---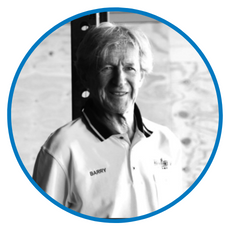 Barry Suna
Barry is the Warehouse and logistics expert. Not only has Barry run Warehouses most of his life, he has also run his own businesses for many years.
Barry is an adrenaline junky who still rides his motorbike like a 20 year-old.
He's the person we all turn to if we have any questions about putting things together, or fixing things around the place.
---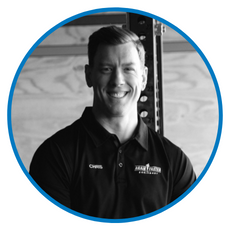 Chris Strange
Chris has been with Again Faster for over 7 years and he's one of the most helpful people you will ever meet in your life. It's a good fit because he's our Operations Manager here at Again Faster. His product knowledge is second to none, he knows our systems better than anyone and is our problem solver.
He's a CrossFitter of course, but also loves a good bro session.
---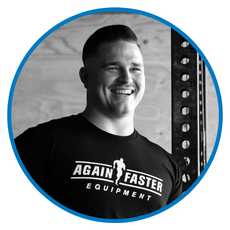 Jed McDonald
Jed is passionate about exceptional client experience and has over 9 years in the Health and Fitness space, from business owner to member and everything in between. Always learning in this ever changing industry, Jed looks after Business Development for Again Faster & the fitbox platform. His goal is to deliver a full circle resource for all businesses across Asia Pacific.
Jed's greatest and continuing achievement are his wife and 5 beautiful daughters. That's right, we said 5. He spends every other second of his time thoroughly enjoying fatherhood in his well outnumbered household. He gets a huge amount of enjoyment from teaching, guiding, joking and now training in the gym with his girls.
---
Chris Partridge
Chris - aka Parto - is our Marketing and Communications Manager. With many years of experience in Financial Services, he has recently shifted to working in the fitness space.
With accountability for both Again Faster and fitbox, on any given day there's plenty for him to do.
Chris is passionate about avoiding running, but loves to squat.
---