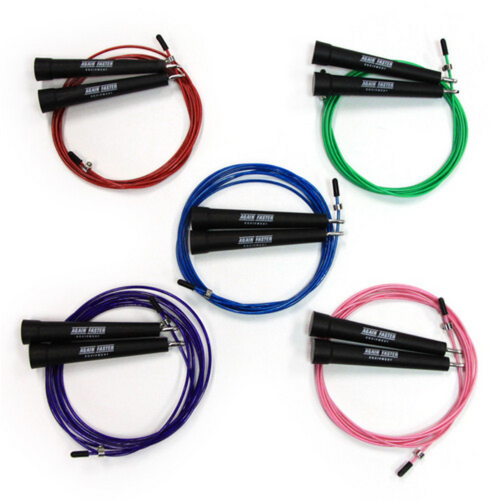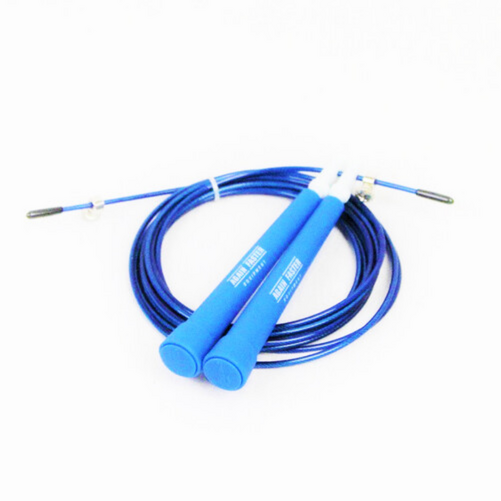 HOME GYM SKIPPING ROPES
Skipping Ropes are your ultimate cardio companion for home gyms!
Our premium-quality skipping ropes are meticulously designed to elevate your cardio routine, right from the comfort of your own home. With a perfect blend of durability, performance, and efficiency, these skipping ropes are a must-have addition to your home gym setup.
Portable and effective, skipping ropes bring aerobic conditioning to your home gym or any location. Elevate your heart rate effortlessly, enhancing endurance without the need for bulky equipment. Again Faster Skipping Ropes are ideal for refining coordination, even under fatigue, making them essential for athletes of all disciplines.
When selecting your ideal rope, consider handle type and cable construction. Optimal handles offer efficient spinning mechanics, with options for non-moving handles or smooth eyelet spins. Choose handle materials that suit your grip preference, from smooth plastics to textured metals. Cable coatings and thicknesses vary, catering to individual preferences for noise level, visibility, and agility.
Adapting your rope to your evolving fitness goals is key. Experimentation helps you find the perfect fit, potentially changing ropes as your skills progress. Ensure your home gym environment provides ample space for skipping and uses suitable flooring to extend your rope's longevity.
Ready to take your home gym cardio to the next level? Check out the best skipping ropes in Australia here »
---
Again Faster is the leading supplier of premium gym equipment for all your home workout needs. Our exceptional range of equipment is designed to elevate your fitness routine, helping you achieve your goals without compromising on quality or performance.
As a trusted provider, Again Faster has outfitted numerous home and commercial gyms throughout Australia and New Zealand. Our unwavering commitment to delivering excellence has positioned us as the preferred choice for individuals and businesses in the fitness community. Check our gym fit outs here »
Connect with us today to explore our collection of high-quality home gym equipment or to strategize outfitting your commercial space. Delve into our blog for expert insights, and reach out to us to transform your fitness goals into a reality.
---