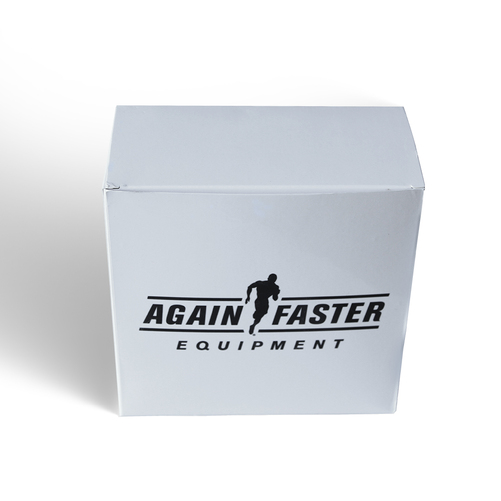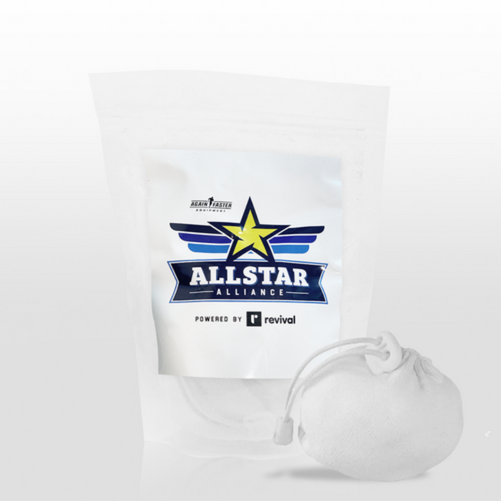 AGAIN FASTER GYMNASTICS CHALK
Trusted by Athletes, Coaches, Crossfit Gyms & Affiliates Worldwide!
In the realm of athletic excellence, the right equipment can make a world of difference. Enter Again Faster Gymnastics Chalk—a trusted companion to countless athletes and renowned CrossFit gyms worldwide. Tailored to meet the rigorous demands of high-intensity workouts, this premium-grade chalk ensures an unparalleled grip, empowering users to push their boundaries and achieve their personal best. Whether you're lifting weights, scaling ropes, or executing flawless handstands, a secure grip is paramount, and that's where Again Faster Chalk truly shines.
Gym Chalk is so essential in every gym. Gym Chalk is made of Magnesium Carbonate that keeps your hands dry by absorbing sweat when performing various weightlifting, powerlifting or gymnastic movements. But its benefits extend beyond mere grip enhancement. Designed with the athlete's needs in mind, the Again Faster Gymnastics Chalk actively combats moisture, ensuring your hands remain dry and blister-free, even during the most sweat-inducing sessions. Furthermore, its long-lasting formula means fewer reapplications and more focus on the task at hand. By mitigating the risks of slips and mishaps, this chalk not only amplifies your performance but also enhances your safety, solidifying its position as an indispensable asset in any athlete's toolkit. So, for those keen on amplifying their performance, while prioritizing safety, Again Faster Gymnastics Chalk is the clear choice.
Our gym experts are ready to help you create your ideal home or commercial gym setup. Book an equipment consult here »
---
Again Faster is the leading supplier of premium gym equipment for all your home gym and commercial gym workout needs. Our exceptional range of equipment is designed to elevate your fitness routine, helping you achieve your goals without compromising on quality or performance.
As a trusted provider, Again Faster has outfitted numerous home and commercial gyms throughout Australia and New Zealand. Our unwavering commitment to delivering excellence has positioned us as the preferred choice for individuals and businesses in the fitness community. Check our gym fit outs here »
Connect with us today to explore our collection of high-quality home gym equipment or to strategize outfitting your commercial space. Delve into our blog for expert insights, and reach out to us to transform your fitness goals into a reality.
---