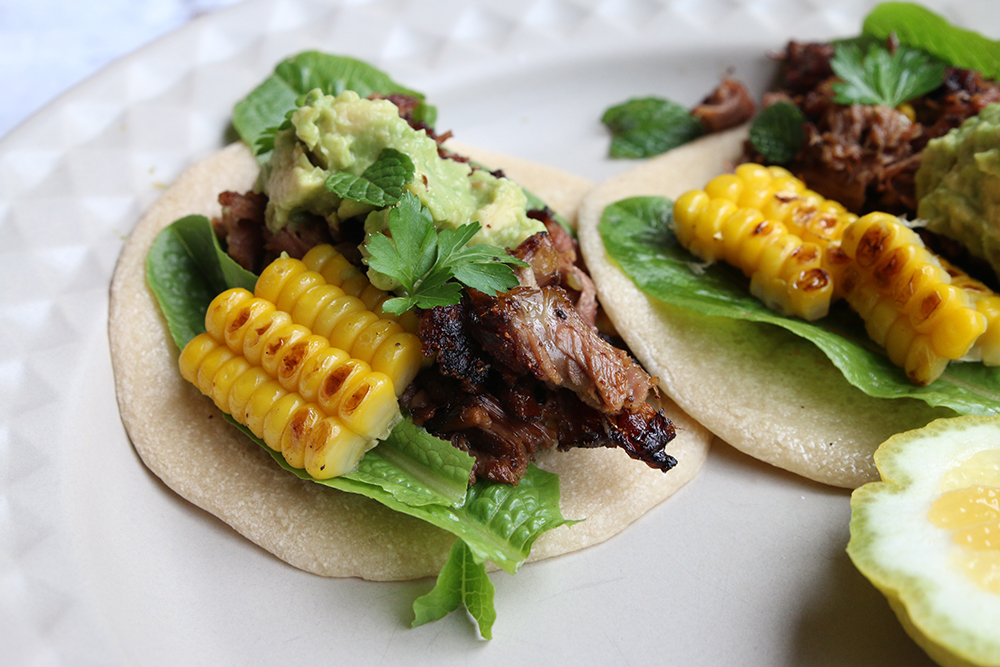 I love it when one meal can easily be shifted the next day to become two or even three and this meal is one of those.
We made slow-cooked beef brisket yesterday and then these spicy pulled beef tortillas with the left-over beef brisket (ribs) today. As the meat was already falling off the bone and full of flavour (slow-cooking does that), it was super easy to shred or pull the meat and quick, easy and kid-friendly to make some simple tortillas to place the 'reinvented' meal in.
A piece of advice for you on an excellent pantry staple we used in this meal is to go and buy yourself a jar of onion powder and a jar of garlic powder. They are so versatile and are a tasty and quick addition to a meal like this. (We also use onion and garlic powder in cauliflower sauces and lasagnes).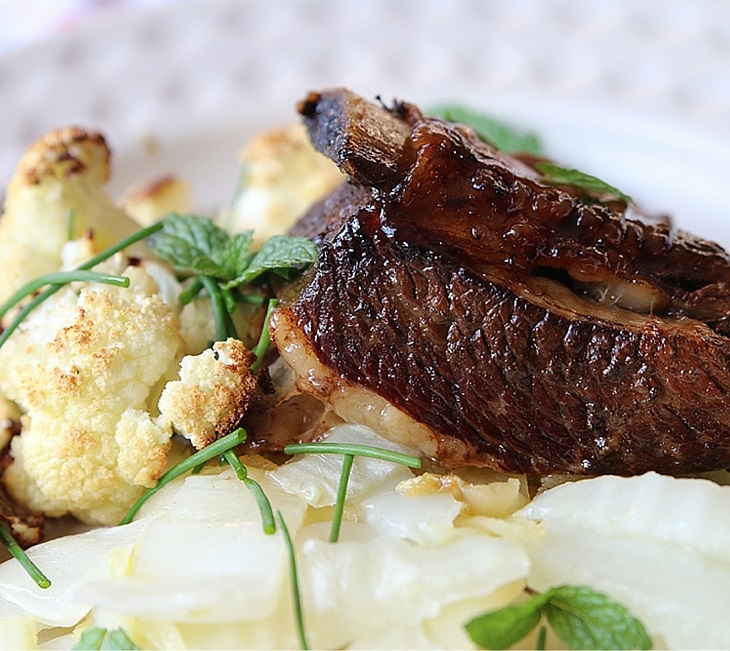 Spicy Pulled-Beef Brisket
Ingredients
Beef
2-3 slow-cooked beef brisket (ribs)
1/2 tsp garlic powder
1/2 tsp onion powder
1 tsp sweet paprika
1/2 tsp chilli powder or hot paprika (optional)
oil for frying
Fresh lime or lemon to squeeze over
Method: Pull all of the beef off the rib bone and fry in remaining ingredients in a frypan (adding more chilli or even hot paprika as you like), pile into your tortillas and squeeze fresh lime or lemon juice over the top.
Tortillas recipe from Charlotte Carr
1 cup arrowroot or tapioca flour
2 tbs coconut flour
2 eggs
1 cup milk of your choice (we used rice milk)
Method: Whisk together and use a ladle to place small amounts in your frypan and fry in a little oil like a pancake (about 30 seconds per side)
Accompaniments
Steam some corn and fry it on one side to 'char' it.
Mash some avo and lemon juice for guacamole
Tear some herbs and cut some lettuce
Make some diced tomato and herbs
Add some lacto-fermented sauerkraut
Choose and experiment with your own toppings.
ABOUT THE AUTHOR
I'm Alice Nicholls. I'm a Nutritional Medicine Practitiioner, Health Coach and Life Coach. I specialize in the topic of functional healing and nutrition. This is because a nourishing lifestyle - including the food we eat for health and energy, the self-care practices we utilise and our mindset work - will be the foundation a life that wwe love is built on.
You will find information on The Whole Daily that will help you feel better in your physical body, stronger in your emotional body and inspired by your own potential.