Local CrossFit Weightlifting is Getting Better, Fast. Here's Why.

Western Warriors Weightlifting Comp 2015.
In order for a warrior to want to compete, he needs certain things. He needs an arena, a competitor, a community to fight for and to believe it is possible to achieve things greater than himself.
Ben Poon (CrossFit Rise Up) and Damien Hennigan (CrossFit Westgate) - Western Warriors Weightlifting - provided all these things at the 2015 Western Warriors Weightlifing Comp. They provided the arena, the competitors and a vision for where they want to take CrossFit Weightlifting in the Western Suburbs of Melbourne.
---
Local Weightlifting in CrossFit has come a long way in the last twelve months.
The Again Faster Media team makes it to many comps all over Australia so we can usually get a good idea of any trends developing. One very promising trend is the quality of movement in the Olympic Lifts at local Weight Lifting Comps. Twelve months ago you would have seen quite a few power snatches, power cleans and press outs in CrossFit Weightlifting comps, even in the A group. Not so much any more. Here's why.
Of course, there are the coaches behind the scenes doing their work, however, the lifters on the platform are the ones who are driving us towards more full squats and fewer press outs. When we see them, they make us want to lift better, be better and usually have characteristics we can all identify with or wish we had. These characteristics were on display again at the Western Warriors Weightlifting Comp on the weekend, via four distinct local lifters. Here they are: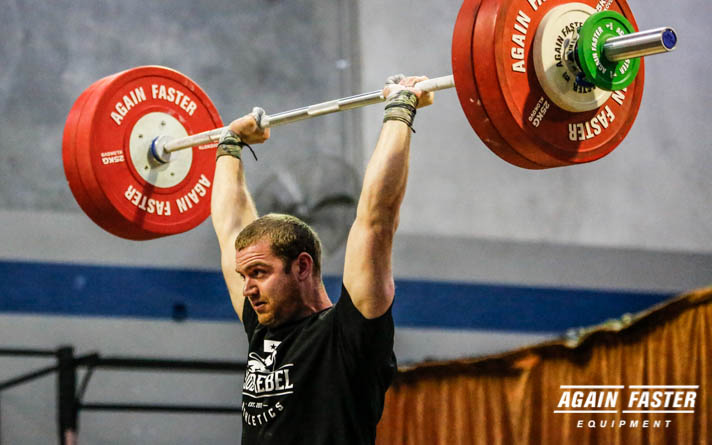 The Professional - Ben Collins:
This is the guy who can do it all. He's run legendary local comps that others have now taken as the template and made it successful at their own boxes. He's the quiet achiever who has competed at Regionals, stressed the importance of skilled strength training like gymnastics in the early days, and understands how good graphic design can turn your business into a lasting brand.
He's the kind of guy who understands what it takes to put it all together and quietly leads by example the next evolution of the industry. After many years in CrossFit, he still turns up at comps, goes about his business and ends up on the podium at the end of the day. You want to be this guy.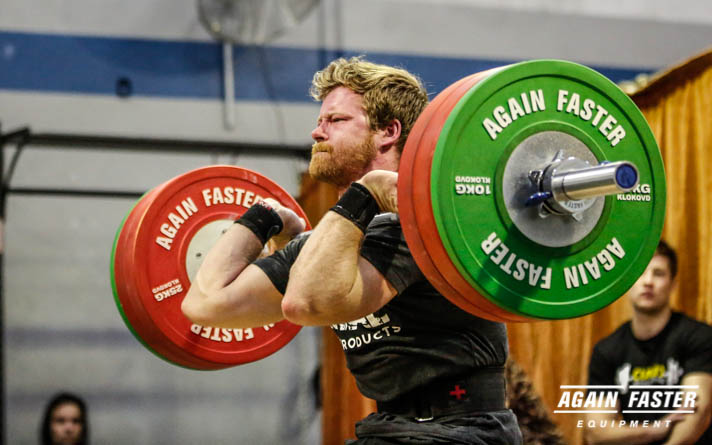 The Workhorse - Kieran Hogan:
The Workhorse is the kind of guy who commands the respect of the community through unrelenting consistency. He just works and works and works. That process will afford anyone success if they can stick with it. However, so few of us do.
He makes the Regionals cut year after year. And shows no sign of falling of the pace. He's lifting heavier each year, too. He's the one that most people wish they were more like.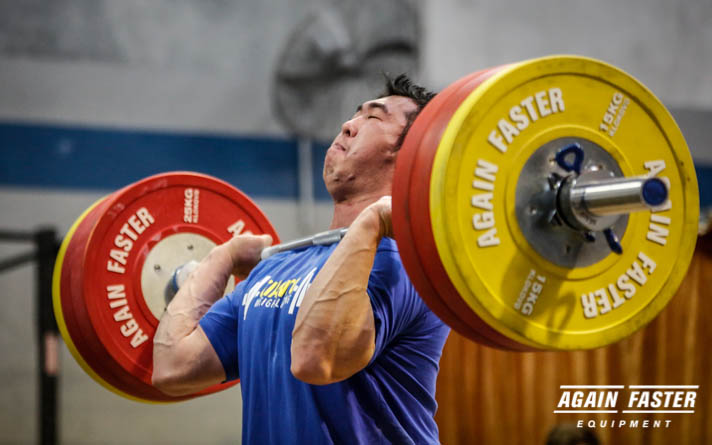 The Outsider - Jason Tang:
You never know who is going to turn up at a comp and throw their hat in the ring. This is the guy who comes from nowhere that no one has ever heard of. He sends a bit of a shockwave through the community and everyone needs a bit of time to adjust. Just when the top tier thought they had it wrapped up, now there's more work to be done. We don't like it, although, we need this guy to keep us progressing.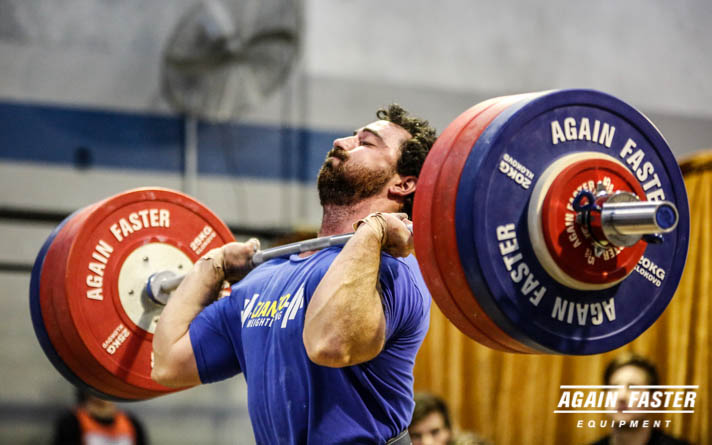 The Pinnacle - Chris Ciancio:
This is the one who is untouchable. The one who is so far ahead that you just have to laugh about it. You feel like you can never get there no matter how hard you try. No matter how much you train. This guy is super human.
You wonder how it is possible for one human to be so much stronger than another. There must be a trick, a cheat, something. In the end, you give in to your frustrations and take if for what it is as inspiration, and start your own journey to the Pinnacle.
---
Adam Lesniak is the Media | Marketing | Sales Manager for Again Faster Australia / New Zealand