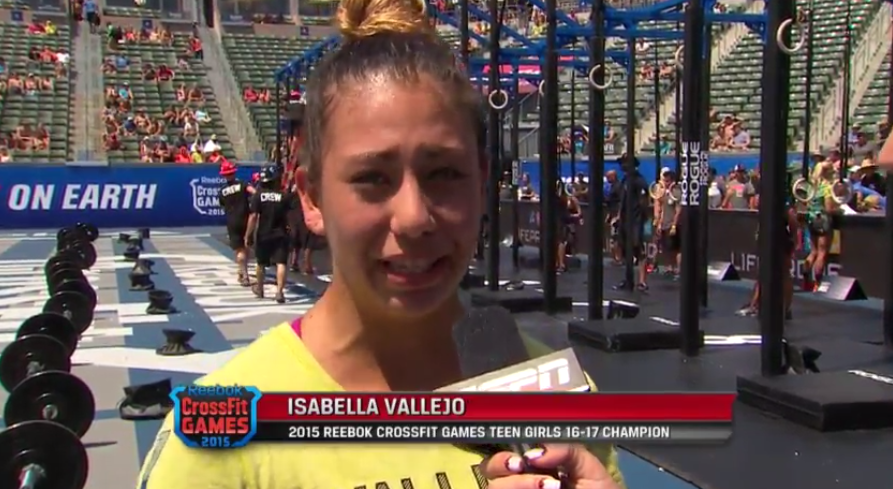 Isabella Vallejo
2015 Reebok Crossfit Games Teen Girls 16-17 Champion 2015
What were you doing at 17 years old? Were you standing on podium as the first person in history to be the best at something?
Again Faster Development Team Athlete, Isabella Vallejo, has done just that.
Today, Friday the 24th of July, 2015, in Australia, Isabella Vallejo has proven herself as a world class, elite CrossFit Athlete. She has become the first young woman in history to win the 16-17 year-old Female Teens division at the CrossFit Games.
We first saw Isabella, in person, at the Brisbane Again Faster Academy camp. She was fit, strong and moved well but there were a couple of other things that stood out about her. The first one was that she just seemed to belong there. The way she moved around the gym, took the bar from the rack and put it back in the j-hooks and lowered a heavy weight back to her shoulders, you can just tell by watching someone that they are good at what they do. There was no doubt she was seriously athletic.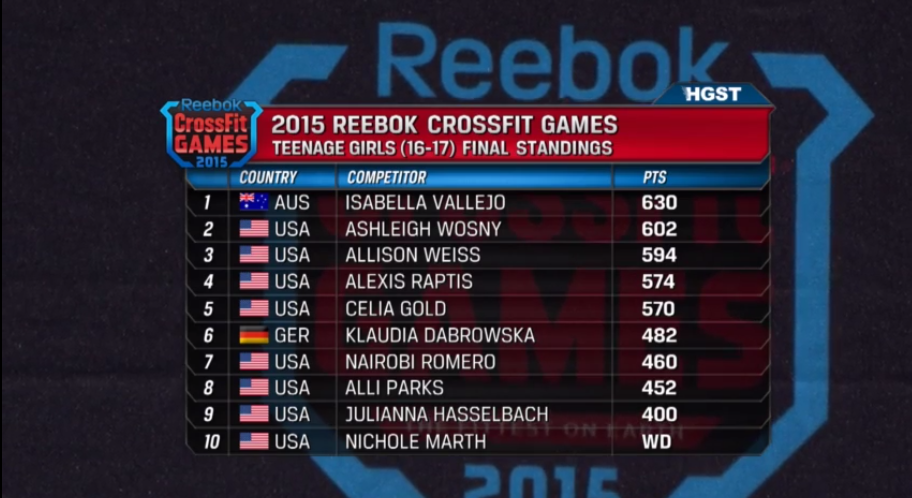 After the camp ended, Bella continued to train well and stayed in touch with Again Faster Australia HQ. The opportunity came up for us to help raise money for Bella to get her to the CrossFit Games. Through that connection, we found out how widely loved Bella is in her community and extended Family around the world. Bella's support crew at CrossFit Logic is second to none and that has been well documented on the Get Bella to The CrossFit Games Facebook page.
Prior to leaving for The Games, Bella went to Brisbane to train with Kara Webb. That connection with Kara paid off in spades. In the last workout of the Teens Division, Amanda was programmed. Bella's weakness in Muscle Ups was exposed and with all the people watching from the stands, the TV cameras in her face, and thousands of people watching on line, instead of cracking under the pressure of the world stage, she drew from a lesson she learned from Kara Webb.
"Kara told me, if you get frustrated, just stand there and take it all in. Remember how far you've come. So I just stood there and took it all in."
When the workout ended, Bella was interviewed as the first young woman in history to win the 16-17 year-old Teens Division at the CrossFit Games. Any frustration had been replaced with joy as the 17-year-old BELLA VALLEJO became the Fittest Female Teen in The World.
Congratulations Bella!
---
Screenshots courtesy of The CrossFit Games.