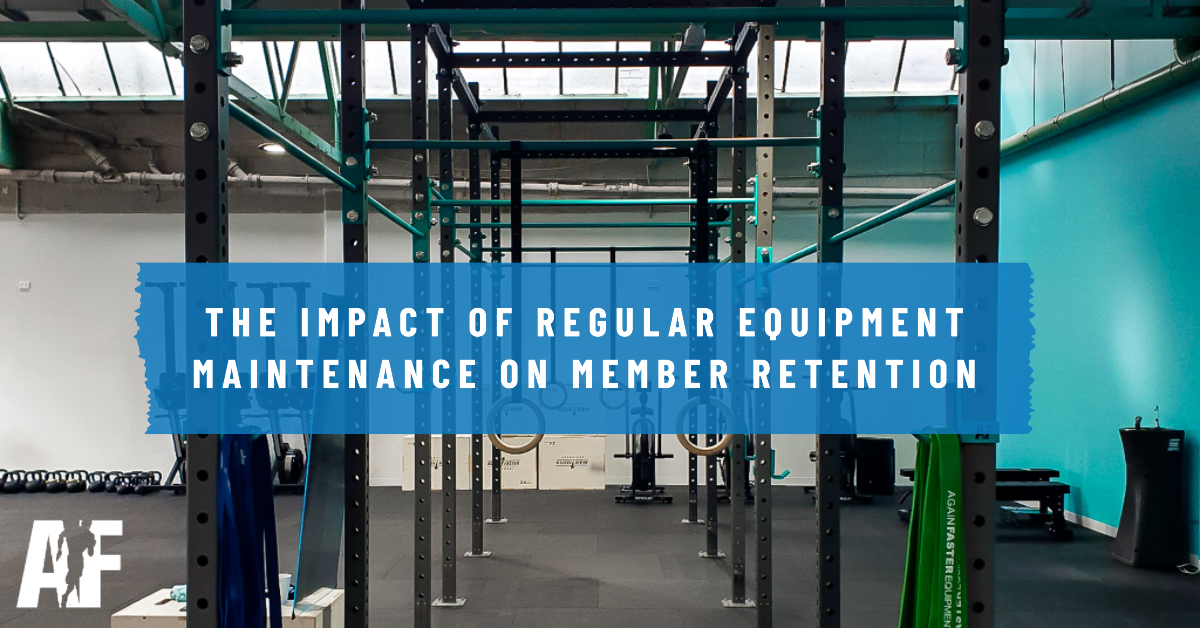 The Importance of Gym Equipment Maintenance and a Good Replacement Policy for Member Satisfaction and Retention
As a gym owner, you understand that your members are the lifeblood of your business. Their satisfaction and loyalty are paramount to your success. One key aspect that significantly influences their gym experience, and often overlooked, is the maintenance of gym equipment and a robust replacement policy.
The Role of Equipment Maintenance in Member Satisfaction
Imagine this: A member is in the middle of their workout, pumped and ready to hit a new personal record, but the equipment they need is out of order. This scenario is not only frustrating for the member but also detrimental to their workout routine and overall gym experience.
Regular and thorough maintenance of gym equipment is crucial in providing a seamless and satisfying experience for your members. Well-maintained equipment ensures safety, improves the functionality of machines, and extends their lifespan. It also demonstrates your commitment to providing a high-quality fitness environment, which can significantly enhance member satisfaction.
The Value of a Good Replacement Policy
Even with the best maintenance practices, gym equipment will eventually wear out and need replacement. Having a clear and fair replacement policy is essential in managing your members' expectations and maintaining their trust.
A good replacement policy should be transparent, outlining the conditions under which equipment will be replaced, the process, and the timeframe. This transparency reassures members that their safety and workout quality won't be compromised due to worn-out equipment.
How Equipment Maintenance and Replacement Relate to Member Retention
Member retention is a critical metric for any gym. Retaining existing members is often more cost-effective than acquiring new ones. High-quality, well-maintained equipment, coupled with a fair replacement policy, plays a significant role in member retention.
When members see that the gym takes equipment maintenance seriously and has a reliable replacement policy, they feel valued and cared for. This sense of value fosters loyalty, increases member satisfaction, and ultimately, improves retention rates.
Partnering with Again Faster
At Again Faster, we are committed to supporting gym owners in providing the best possible experience for their members. We understand that maintaining top-notch equipment can be a significant investment, which is why we've introduced our innovative Trade-In Program.
This programme allows you to trade in your used and worn equipment, barbells, bumper plates, kettlebells etc, regardless of their condition, for a substantial discount on brand new ones. You can save up to 35% on new Again Faster branded equipment when trading in Again Faster branded gear, and 30% when trading in non-Again Faster branded gear.
The process is simple and straightforward. Send us a few photos of the equipment you want to trade in, get approved, and we'll send your new gear straight to your gym. Once your it arrives, repack your old equipment, and we'll arrange to get it collected. If we choose not to collect, it can be donated to a school, local football club, or similar.
Our Trade-In Programme not only makes upgrading your gear affordable but also demonstrates your commitment to providing the best equipment for your members. It shows your members that you are reinvesting in your training space, which can significantly enhance their satisfaction and loyalty.
In conclusion, maintaining your gym equipment and having a robust replacement policy, are not just operational necessities but strategic tools for enhancing member satisfaction and retention. By partnering with Again Faster, you can ensure your gym is equipped with the best equipment, backed by a reliable replacement policy, helping you build a loyal and satisfied member base.
Again Faster Loyalty Program
As a gym owner or manager, signing up for the Again Faster Loyalty Program is a strategic move that can significantly benefit your business. The program is designed to help businesses of all sizes grow their revenue and improve their customers' experiences by leveraging the power of high-quality products and services.
By joining the program, you can enjoy a growing list of benefits depending on your tier. These include nominating up to four staff members to be an Again Faster Ambassador, receiving credit for free Again Faster products, getting priority customer service, and having early access to new equipment, special order runs, clearance sales, and stock sell-offs.
You also gain free access to the fitbox Business Academy content, support for emerging athletes from your gym, events and competitions, exclusive offers for your members, and the opportunity to earn 10% store credit for any purchases made by your members.
Moreover, the program is performance-based, rewarding you for using, promoting, referring, and selling our products and services. This initiative, combined with fitbox IQ's Member Management platform, which allows the automatic collection of revenue based on franchise fees, makes the Again Faster Loyalty Program a game-changer in managing your gym business.
Join the Again Faster Loyalty Program today and take your gym to the next level »
Got a question about gym equipment or need assistance with fitting out a gym?

Don't hesitate to get in touch with us or message Jed at jed@againfaster.com.au.
Fill out the form below and we'll be happy to help!