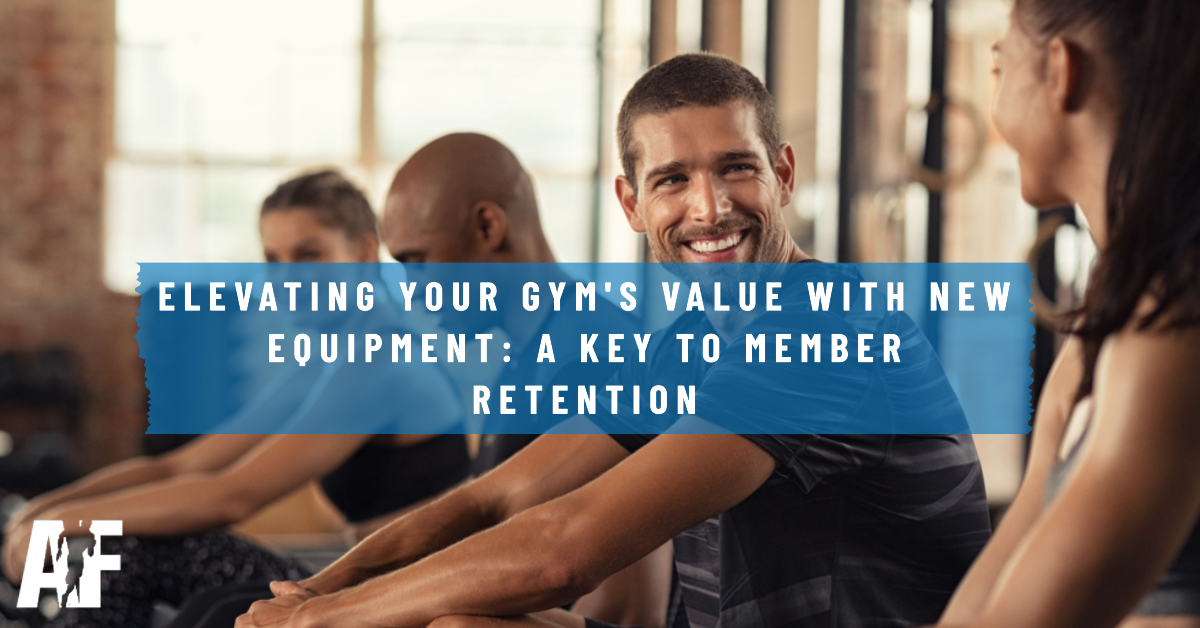 As a gym owner, you're not just in the business of fitness – you're in the business of delivering value. The quality of the experience you provide to your members is directly tied to the value they perceive. One of the most tangible ways to enhance this value is by investing in new equipment.
The value proposition of new equipment
Imagine the excitement of a new member walking into your gym for the first time. They see shiny new equipment, ready for them to use, and they don't have to share it with too many people. This is the value they expect when they sign up, and it's a significant part of why they choose your gym.
Fast forward three years. If you don't have a good policy of replacing your equipment, that same member is now using old equipment and sharing it with more people as your gym grows. Despite likely paying the same membership fees or more, they are actually getting less value. This discrepancy can lead to dissatisfaction and, ultimately, to members leaving your gym.
The impact on member retention
Member retention is a critical aspect of running a successful gym. It's often more cost-effective to retain existing members than to acquire new ones. By regularly investing in new equipment, you're not just improving the quality of your gym – you're showing your members that you value their experience and are committed to maintaining the high standards they expect. This can significantly enhance member satisfaction and loyalty, leading to improved retention rates.
The Again Faster advantage
At Again Faster, we understand the importance of delivering value to your members. We offer a range of high-quality, durable gym equipment designed to withstand the rigours of intense workouts. Our equipment is not only built to last but also designed with the latest fitness trends and technologies in mind, ensuring your gym remains at the forefront of the fitness industry.
In conclusion, investing in new equipment is not just about maintaining a modern, high-quality gym environment. It's about delivering consistent value to your members, showing them that their satisfaction is your priority, and ultimately, keeping them loyal to your gym. Partner with Again Faster today, and let's work together to enhance the value you offer to your members.
Again Faster Loyalty Program
As a gym owner or manager, signing up for the Again Faster Loyalty Program is a strategic move that can significantly benefit your business. The program is designed to help businesses of all sizes grow their revenue and improve their customers' experiences by leveraging the power of high-quality products and services.
By joining the program, you can enjoy a growing list of benefits depending on your tier. These include nominating up to four staff members to be an Again Faster Ambassador, receiving credit for free Again Faster products, getting priority customer service, and having early access to new equipment, special order runs, clearance sales, and stock sell-offs.
You also gain free access to the fitbox Business Academy content, support for emerging athletes from your gym, events and competitions, exclusive offers for your members, and the opportunity to earn 10% store credit for any purchases made by your members.
Moreover, the program is performance-based, rewarding you for using, promoting, referring, and selling our products and services. This initiative, combined with fitbox IQ's Member Management platform, which allows the automatic collection of revenue based on franchise fees, makes the Again Faster Loyalty Program a game-changer in managing your gym business.
Join the Again Faster Loyalty Program today and take your gym to the next level »
Got a question about gym equipment or need assistance with fitting out a gym?

Don't hesitate to get in touch with us at jed@againfaster.com.au or fill out the form below and we'll be happy to help.