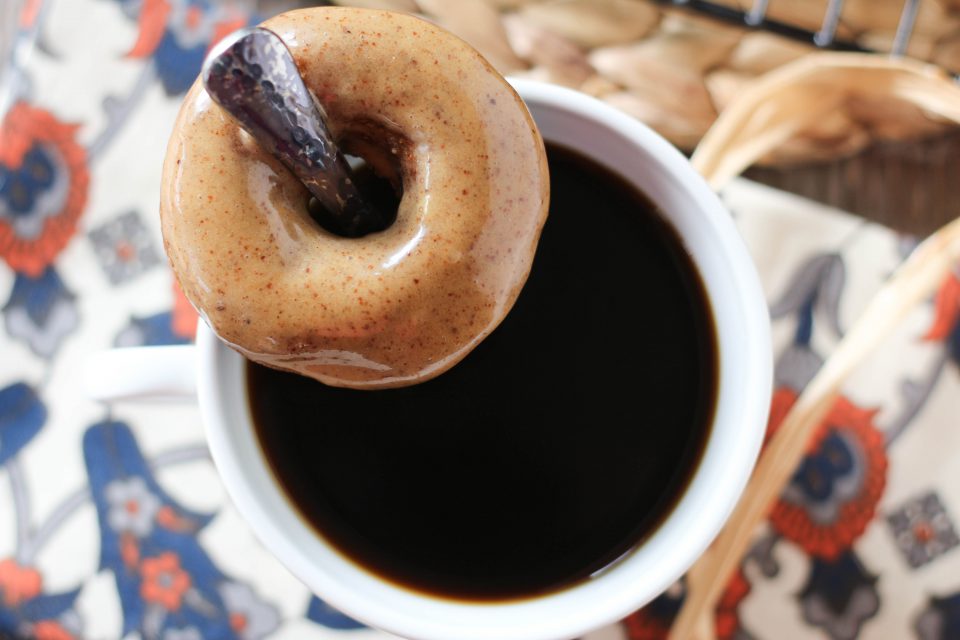 Donuts are my happy place. I remember growing up on the swim team during the summer months of my adolescence and my mom would buy all of us a dozen donuts from the grocery store and I would eat probably 8 of them. And then go swim. I couldn't get enough of donuts. And I had no idea what they were doing to my insides and in turn, showing up on the outside. Alas, that love for gluten dissipated but the love for donuts still burns bright. Luckily, I've been able to find some gluten free donuts at home and when traveling. BUT, I like making them and keeping them at home in the freezer so I can have one whenever I want one and I know exactly what is in it!
Ingredients
⅓ cup pumpkin puree
⅓ cup maple syrup
3 tablespoons ghee, melted
2 eggs, whisked
1 tablespoon cold brew coffee
1 teaspoon vanilla extract
3 tablespoons coconut flour
3 tablespoons tapioca flour
1 teaspoon espresso powder
1 teaspoon pumpkin pie spice
½ teaspoon baking soda
½ teaspoon baking powder
pinch of salt
For the glaze
2 tablespoon raw almond butter
1 tablespoon honey
½ teaspoon pumpkin pie spice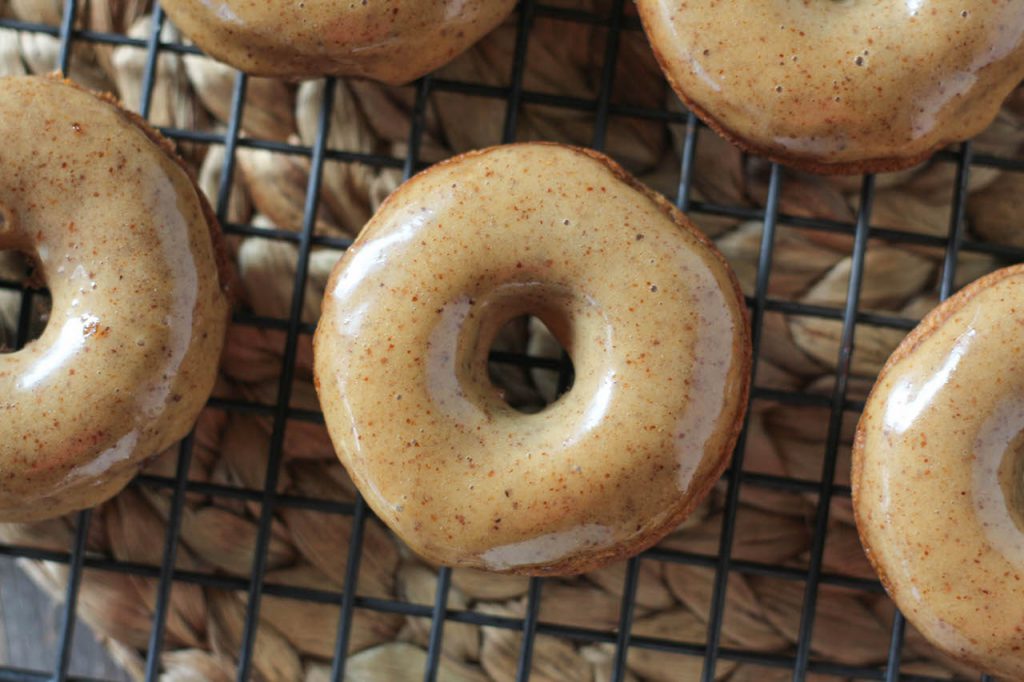 Instructions
Preheat mini donut maker.
Place pumpkin, maple syrup, ghee, eggs, cold brew coffee, and vanilla extract in a food processor and puree until smooth. Then add coconut flour, tapioca flour, espresso powder, pumpkin pie spice, baking soda & powder, and salt and puree once more until smooth.
Grease donut maker with coconut oil spray or whatever you have on hand. Use a spoon to scoop mixture into each donut mold. Follow directions for mini donut maker and cook however long directions recommend. Repeat until all batter is gone. This should make about 10-12 mini donuts.
Mix together all ingredients for glaze in a bowl then dip each individual donut into the glaze and place on a wire rack to let the excess glaze drip off. Serve immediately!
Serves: 10-12 donuts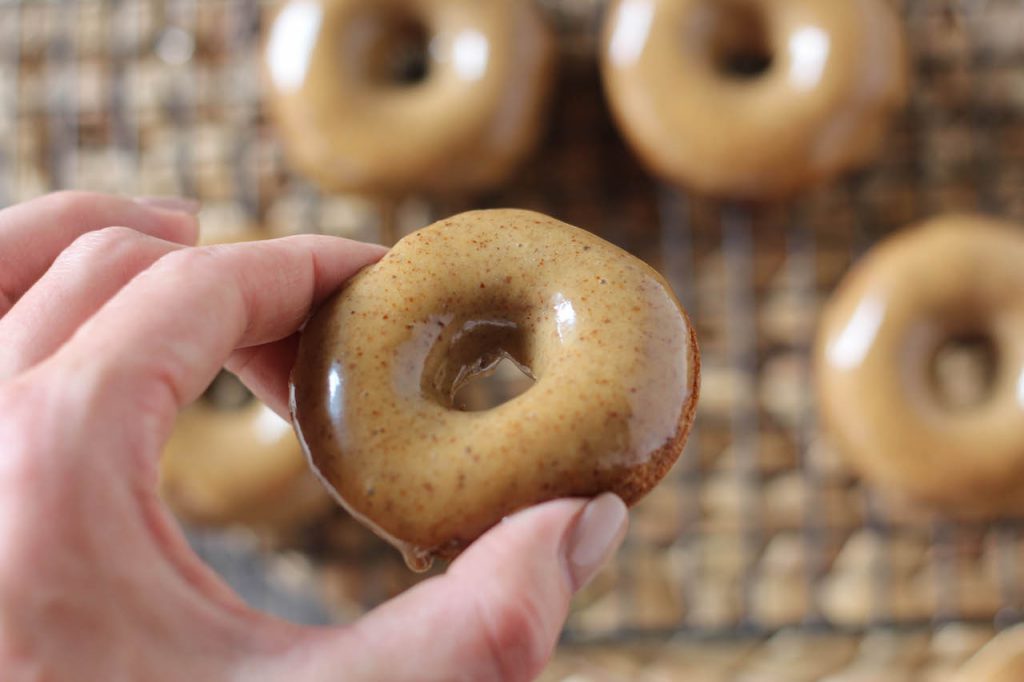 ABOUT THE AUTHOR
Aside from being the author of the PaleOMG blog, Juli Bauer is also a CrossFit coach. She has also published several cookbooks like "OMG. That's Paleo?" and "The Paleo Kitchen: Finding Primal Joy in Modern Cooking". For Juli, paleo cooking isn't just a trend. "All I really want out of this blog is to make you laugh and inspire you to eat something delicious. If you don't cook, then stop looking at food blogs while sitting at your desk at work. Go to the grocery store, buy fresh food and cook it. " Juli's easy-to-read recipes make the paleo diet digestible (pun absolutely intended), approachable, and non-intimidating.