Cottage Pie
Author: Stacey and Matty Date Posted:18 May 2017
---
CHIEF TIPS
Cooking Tip: Store fresh herbs as you would a bunch of flowers. Place in a vase on the bench. Replace the water daily and prune any dying leaves/strands. This will make your fresh herbs last 2-3 times longer then if left in the fridge. Plus it keeps them fresh for optimal taste!
Training Tip: Work one mobility peice a day until problem is fixed before working on another peice. We find that too many athletes over commit to mobility each day and build up a list of stretches and exercises they have to hit daily. This becomes incredibly overwhelming and at the end of the week they look back only to realise they haven't done a single piece of mobility for the whole week. Spend 2-5 minutes each day and you'll start to see results within weeks.
Recommendations: - Squatting; couch stretch or holding the base of a squat. both held for 2+minutes.
- Thoracic; Puppy dog pose or peanut in the thoracic to crack the back daily
- Shoulder; Barbell on traps or mashing traps with lacrosse ball on the wall
- Hamstring; Long straddle holds or mash with lacrosse ball whilst sitting on a box.
RECIPE OF THE WEEK
COTTAGE PIE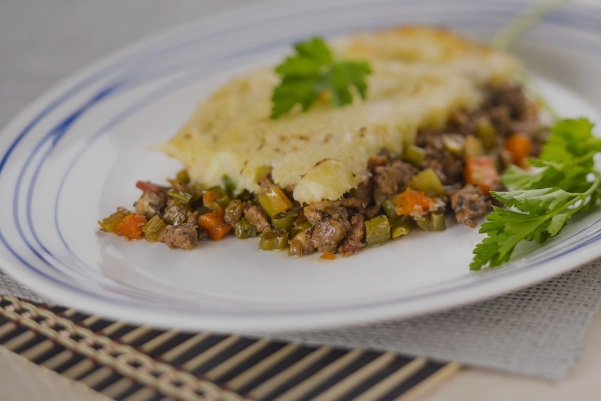 Click here to learn how to make this tasty Paleo Cottage Pie >>
ABOUT THE AUTHORS
Matty and Stace from The Chief Life are driven to educate and assist you with your health, nutrition and fitness related goals. They are both CrossFit coaches, have heaps of skills with nutrition and Stacey is a Dietitian with almost 10 years of experience. If you want to know how to get the most out of yourself through quality nutrition, we can help! Head to thechieflife.com for more info, to get in touch or to order your personalised meal plan or training program. We create the plans so all you have to do is make it happen! "Stop thinking about it and go be about it".
---
Leave a comment