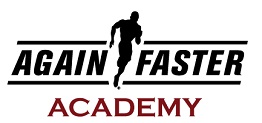 Full Name: Jed Schild Rogers
Date of Birth / Age: 13th of January, 2002 / 14 years old
Town and State: Ormeau, Qld
Where do you train? Crossfit Tempered. Also train at home.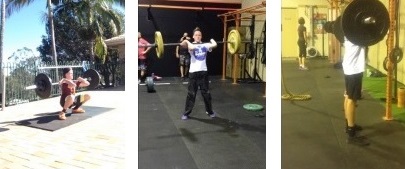 When did you start doing CrossFit?
Started CrossFit Teens in November 2013
Started CrossFit Adults in February 2015
How did you find CrossFit? Why did you start?
My mum introduced me to CrossFit, to improve my fitness for Rugby League
Previous results in the CrossFit Open in the Teens Categories:
60TH in Australia (Didn't Perform my best over the 5 weeks)
Why did you sign up for the Again Faster Academy and why do you want to be part of the Youth Developent Team?
I signed up for the Again Faster Academy to originally meet and get great advice from World stars, Like Rob Forte and Kara Webb and also the Brand name attracted me too. My goal was to get in the youth squad because it would further enhance my CrossFit career and I would get to represent Again Faster.
Describe a normal training week for you?
I train at CrossFit Tempered for 1 hour from Monday to Wednesday. On a Thursday night I train for two hours at CrossFit Tempered, I usually test Games and Regional events. On Friday I train from Home for about two hours, usually doing strength work then a long chipper style workout.
What do you see as the biggest challenges facing Team Athletes wanting to progress in the sport of CrossFit?
Support! Without support Athletes will lose motivation and question themselves if they are really good enough.
What do you like to do to relax away from school and training?
I love to hang out with my mates and have a joke around with them. I also like riding motorbikes and sometimes dragging my little brother along with it. I enjoy referring Rugby League on the Gold Coast. I also enjoy going out in the bush and exploring with my mates too.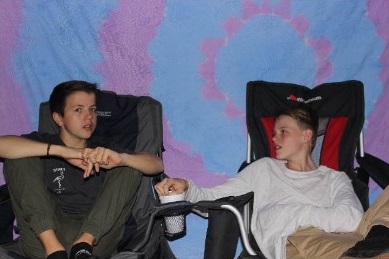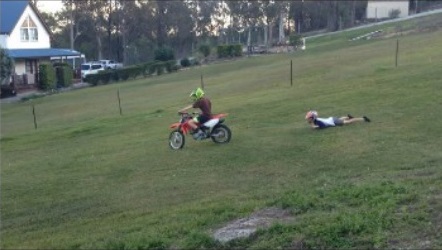 Describe your Sporting background and what level have you achieved in other sports / activities?
Swimming, made it to Districts (2011-2014)
Cross Country, made it to Regionals (2010-2012)
Rugby League, Best and Fairest U12 (2014)
Local Triathlons (2012-2013)
Olympic Weightlifting, 3rd in Queensland, 3rd in Australia, Represented Qld at Youth and U15 Nationals in Sydney (2016)
Gold Coast Bulletin Fun Run 10km Time: 55 minutes (2014)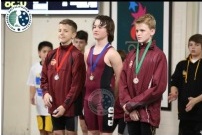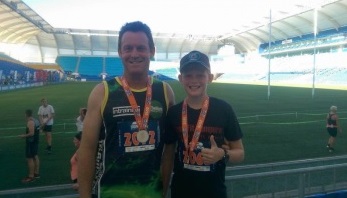 Proudest Achievements to date:
My proudest achievements would have been placing 3rd at Weightlifting Nationals in Sydney, being selected for the Again Faster Youth Squad.
Who are your favourite CrossFit athletes and why? (If you have a photo with them, please include it)
Kara Webb: Kara Webb has a positive attitude towards life and is really inspirational and my mum like's her quads
Rob Forte: Because he has been through it all and is willing to help and share his ideas to up and coming athletes.
Khan Porter: Because he is such a laugh! Always has fun and is a cool dude overall.
Ben Smith: Because he never gave up and was persistent and ended up winning the games!
What are your goals in CrossFit? Over the next 12 months and then beyond?
Win Wodstock in 14-15 division
String ring muscle ups together
80 kg clean and jerk
Snatch 60kg
Improve all mobility
Get sub 4 minutes on Fran
Place top 3 in every Teen comp I enter
Handstand walk for 50 meters
Get level 1 CrossFit certificate
Do my best for Again Faster
Improve gymnastic movements
Deadlift 100kg
Train smarter
Earn my spot in the youth group again next year
Inspire other teenagers
Qualify for Regionals
Qualify for the Commonwealth games for weightlifting
Qualify for the CrossFit Games
What is one question you would like to ask to your fellow Youth Team members?(e.g. training, competitions, balancing training with school etc.)
I would like to know what are their goals are.