Every woman and especially young teenage girls should try a Crossfit session at least once. There are many reasons as to why, but here are five benefits that Crossfit brings to women.
Five Reasons Why Every Woman Should Try Crossfit
It builds your confidence
Everyone is supportive
You can eat knowing you're giving yourself fuel
You stop worrying about a number on the scale
When the going gets tough, you have something positive to focus on.
---
1.It builds your confidence.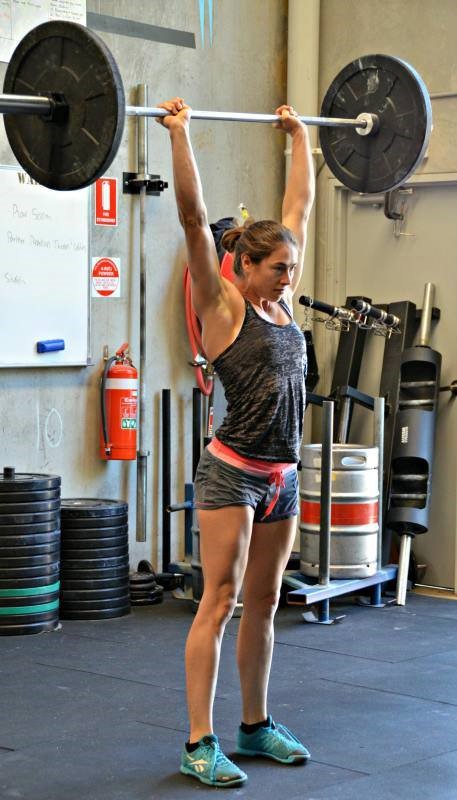 There is something about Crossfit that gives you such confidence in yourself and in your abilities. Setting goals, surpassing them and surprising yourself with improvements all contribute to this. Its universal nature means that this is accessible to everyone of all ages and abilities, and not just the Olympic swimmer or Weightlifter. You will find that your self-doubt and self-consciousness begins to fade, and that you are much more comfortable with who you are. This is so valuable in our culture, as women are often led to believe that to be strong and confident is to be weird or un-feminine.
2.Everyone is supportive.
So often women back away from the prospect of trying Crossfit because they feel they aren't 'fit enough'. Again, CrossFit's scalable nature (tailored for where you're at) ensures that they don't need to worry. Furthermore, there's no need to feel self-conscious about their abilities, because everyone gets in and supports each other through it all. It's a well-known fact that in Crossfit culture, that the person finishing last is the one that gets cheered on the most. Crossfit is a tightly-knit community, not a place where people walk around with headphones in and ignore you (headphones in a Crossfit gym are seriously weird).

3.You can eat knowing you're giving yourself fuel.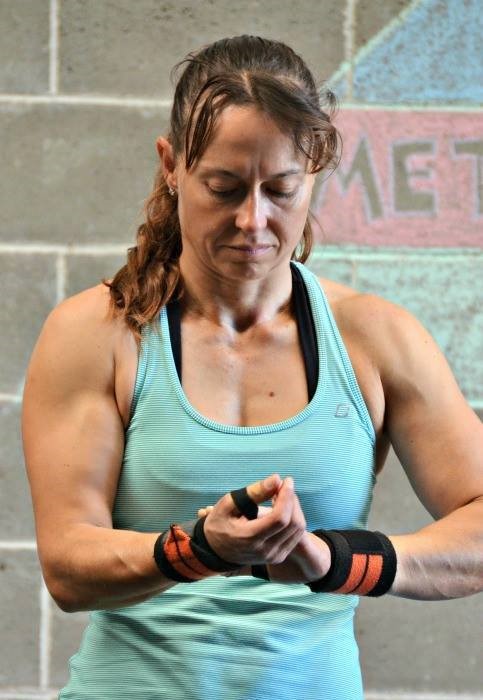 Problems with eating usually start in the teenage years. Anxiety about every morsel that goes in your mouth, even when it is something like a perfectly healthy bit of steak, is quite common and has devastating effects on a woman's self-esteem and their image of themselves. However when you are lifting weights and smashing burpees, your fuel is the food you eat. Crossfit culture also promotes eating for health and efficiency (also occasional "cheat" meals!), so working out and not eating isn't really an option. You can do all the squats you like, but if you aren't in the habit of eating often and eating well, forget about that heavy back squat you're dreaming of.

4.You stop worrying about a number on the scale.
Often when people get into Crossfit, the goal is just to lose weight. However as you start progressing in your journey, you'll find that the number on the scale matters to you less and less, while putting more weight on the barbell and flying through pullups is the only thing you can think about!

5.When the going gets tough, you have something positive to focus on.
Life has a ton of obstacles, and it gets hard. However having an outlet to channel your emotions through, to focusing on something positive is extremely valuable! Jumping into a supportive community and being able to have fun whilst you may be going through difficult times gives you a great opportunity to clear your head and have some fun. As well as this, being able to put in solid effort while life is hard nurtures a character of discipline, perseverance and commitment.

These are only a few reasons why every woman should try Crossfit. If you haven't tried it yet, I highly recommend you give it a go. However be warned – it's highly addictive!
---
About the Author:
Sacha is 18 years old from the Blue Mountains, NSW. She is a CF-L1 trainer and has a passion for functional fitness, eating paleo chocolate mousse, and experimenting with different approaches to eating healthily in order to optimise performance.