All Again Faster unisex apparel is made with Comfort and Style. Available in all sizes.
GET YOUR FAVORITE UNISEX APPAREL TODAY!
---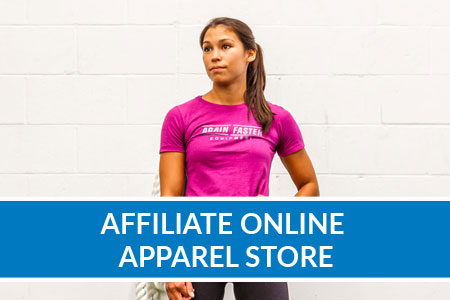 Become an Again Faster Partner - JOIN our Affiliate Online Apparel Store Program!
No stress. Simple. Easy. Apparel Management for your Affiliate. You just sign up and we'll set up your own online apparel store where members can order. We can deliver direct to your member or to your gym.
---