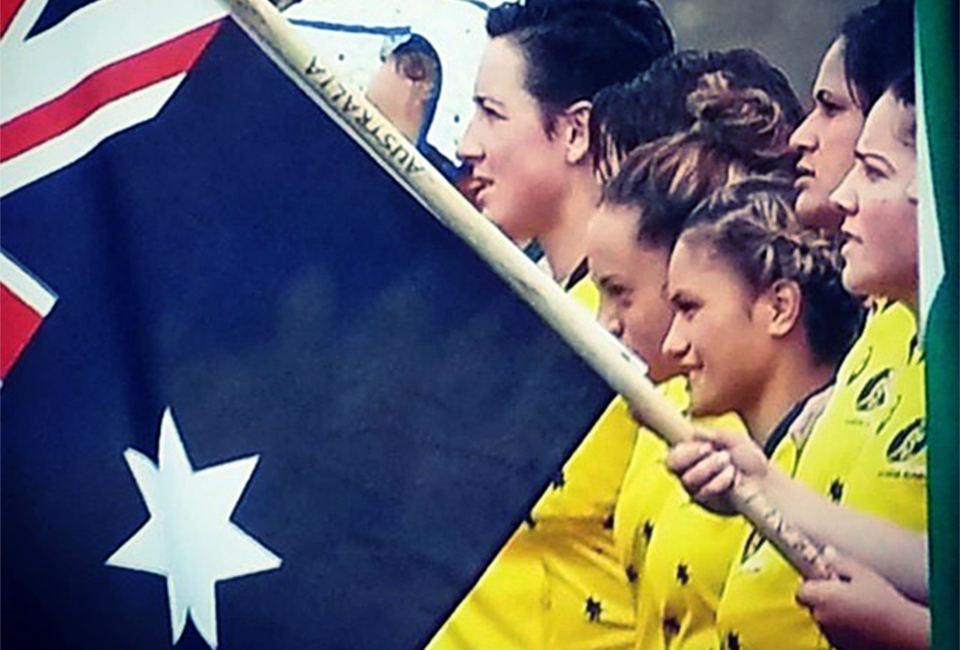 I first met Mollie Gray when we played together in the women's Army Rugby Union Team. She stood out of the crowd because of her sassy personality and her height, but after seeing her play rugby it was her aggression and physical prowess on the pitch which left you with a lasting impression.
Mollie has been in the Army for almost 8 years during her time she deployed to Kabul, Afghanistan in 2012 with The Artillery Mobile Training Team. She started playing rugby in 2009 when she was 19 for a small Army team in Darwin. She couldn't catch, couldn't pass but fell in love with the game. 'There's just something about tackling, big runs in attack and rucks and mauls, I was hooked from there.' (Mollie)
In 2012 Weighing 10kg lighter than she is now, Mollie started CrossFit at CrossFit Roar in Brisbane under the watchful eye of Brian Bucholtz. Once she started CrossFit she was amazed with how strong she was becoming and how her ability to cope with her military training was increasing.
RUGBY JOURNEY BEGINS
Mollie was selected for the Army and the Australian Defence Force (ADF) team in 2011 and her passion for Rugby was developed over the following two years. The two week military rugby camps saw girls from all over the country come together for two weeks to hone skills and come together as a team before playing a major carnival.
In 2013 The Defence Force team played in the National Rugby Carnival, where selectors put together the Australian Wallaroos Team. Having always dreamed of playing for Australia, Mollie was given her chance and asked into camp. It was at this point where CrossFit really came seriously into the mix for Mollie.
SERIOUS ABOUT CROSSFIT
After her selection in the Australian Wallaroos camp Mollie decided to take her fitness up a notch, recognising that there was still a selection process that she had to go through and that she needed to make herself more competitive, fitter, stronger, faster, better. Living in Newcastle area Mollie got connected with well-knownCrossFit box owner, Darren Coughlin at CrossFit Newcastle. Here Mollie began Darren's 'Give'm Cold Steel' strength program, helping Mollie tap into strength she didn't know she had, 'I always knew I was strong but never really understood how strong I could be.'
Mollie debuted for Australia in June 2014 at the Tri-Nations Series in New Zealand and from there she was selected for the World Cup side in France August 2014. One of the proudest moments of her life is when she ran out onto the field wearing the Green and Gold number 8 jersey.
CrossFit has been crucial in her selection and ongoing physical fitness, pushing her to the next level the next PR the next test for her strength. Strength for a rugby forward is a critical element and can be the difference between winning and losing a scrum or maul.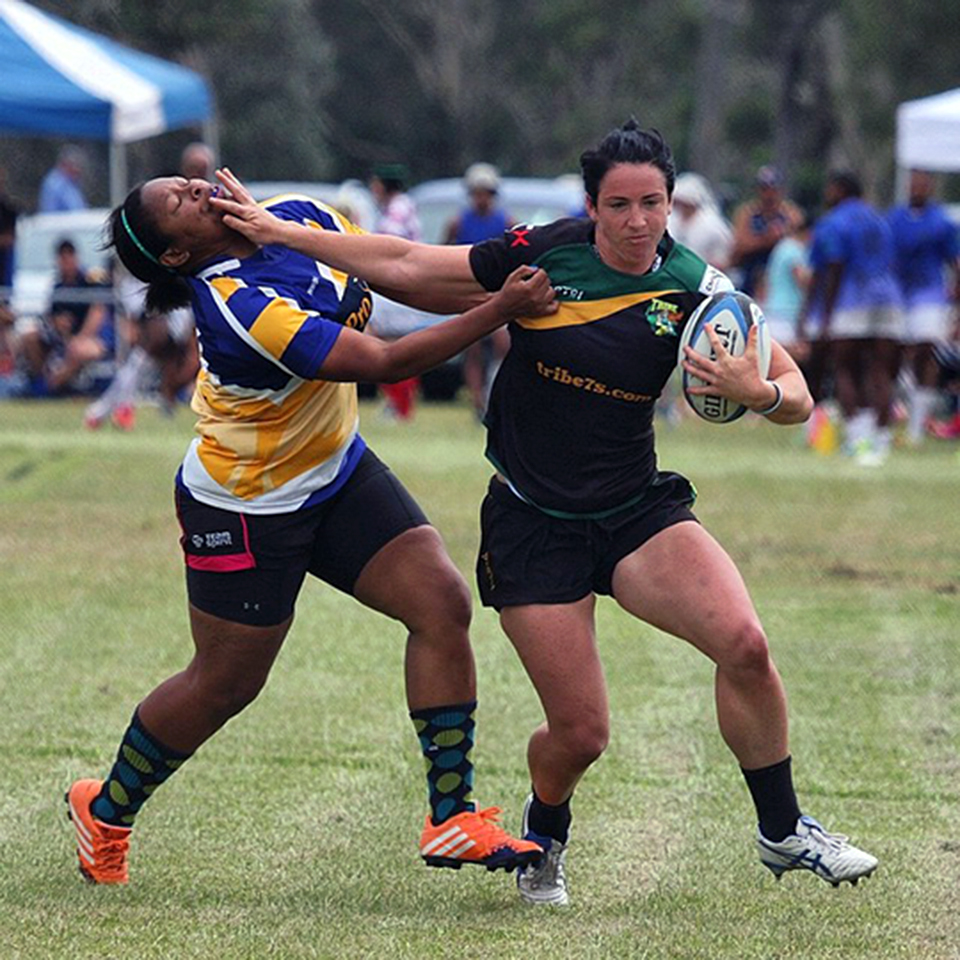 HOW LIFE HAS CHANGED
Since stepping into this new stage, life has changed dramatically for Mollie, being picked up as a full-time contracted athlete for the Australian women's sevens team after the World Cup because of her size and mobility as a bigger player. Additionally Mollie has been recognised by the Military as an elite athlete and receives a wage for representational duties and is paid to train and play rugby. Mollie was. Her work day used to be largely based in an office or behind a retail counter and now her day revolves around training, eating, stretching, physio, eating some more, training some more and sleeping, putting her body on the line for her work. 'Every day is hard. If training isn't hard then you're not doing it right.' says Mollie
THE TRAINING WEEK
4 days a week, Monday, Tuesday, Thursday, Friday from 8.30 till 4pm. These days are made up of a field session, a gym session and extras specific for your weaknesses such as gym, conditioning and speed.
NUTRITION
Mollie sits at 83kg and is a larger player, she needs to maintain her muscle mass and not pack on extra weight which would slow down her performance so she employs a high protein/low carb diet and avoids all dairy and rarely eats sugary foods, steak and veg is her go-to meal. This diet works well for her allowing adequate nutrition to support the power and speed and maintenance of a low body fat percentage.
Mollie has noticed a significant change in her physical appearance with the development of muscle mass and a change of her physique. Whilst she is happy with the change, the 25 year old complains like many an athlete, of not being able to find clothes in her size, however, Mollie states "I am the 'big girl' of the team. I have a good 20kgs on some of my teammates, but as my coach says "be a train without a station". My job is to run through people and that's what I do." (Mollie)
MOLLIE'S ADVICE
'Nothing comes easy in life; natural ability will only get you so far. You need to put in the work, it's going to be hard, it's going to hurt and it's going to suck, but that's what it takes to be the best. The difference between you and the person you're competing against is who got up earlier, who pushed harder and who worked on those one percenters? So shut up and put in the work, life is going to knock you down and there will always be set backs but choose to see the positives and grown from your failures.Your success in sport can only be determined by you.' (Mollie)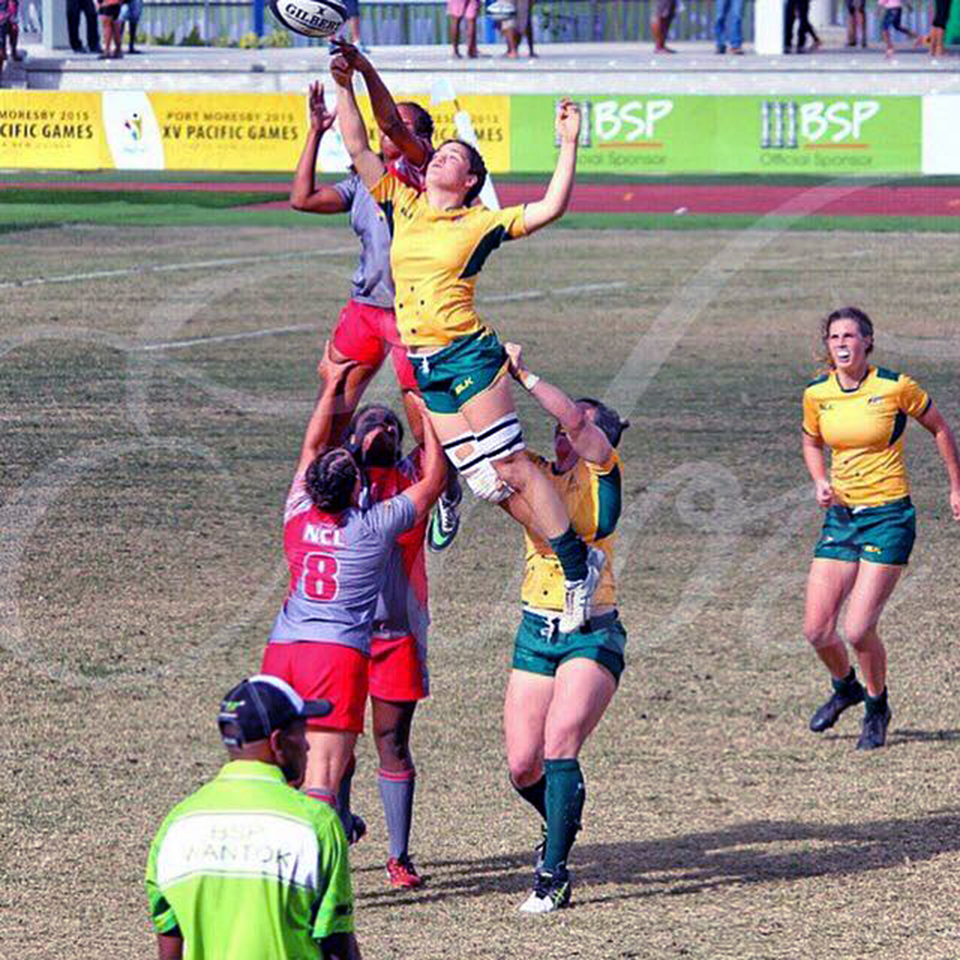 SO WHAT?
Mollie's story is an example of one of the many out there in the CrossFit and the fitness community, a story of the hard work, dedication, patience and persistence that is required to achieve your goals and dreams, whether your goal is to get one pull-ups, make the rep team, be the best parent, qualify for regionals or play for Australia. Whatever the goal, whatever the dream and whatever the journey, yourstory is still being written. Take heart in knowing that no goal is achieved over night, no dream lived in a day.
---
"Sarah Petchell is a accomplished CrossFitter, Powerlifter and Rugby player. She coaches and trains at CrossFit Mitchelton / Panthers Barbell Club in Brisbane, Queensland, Australia."