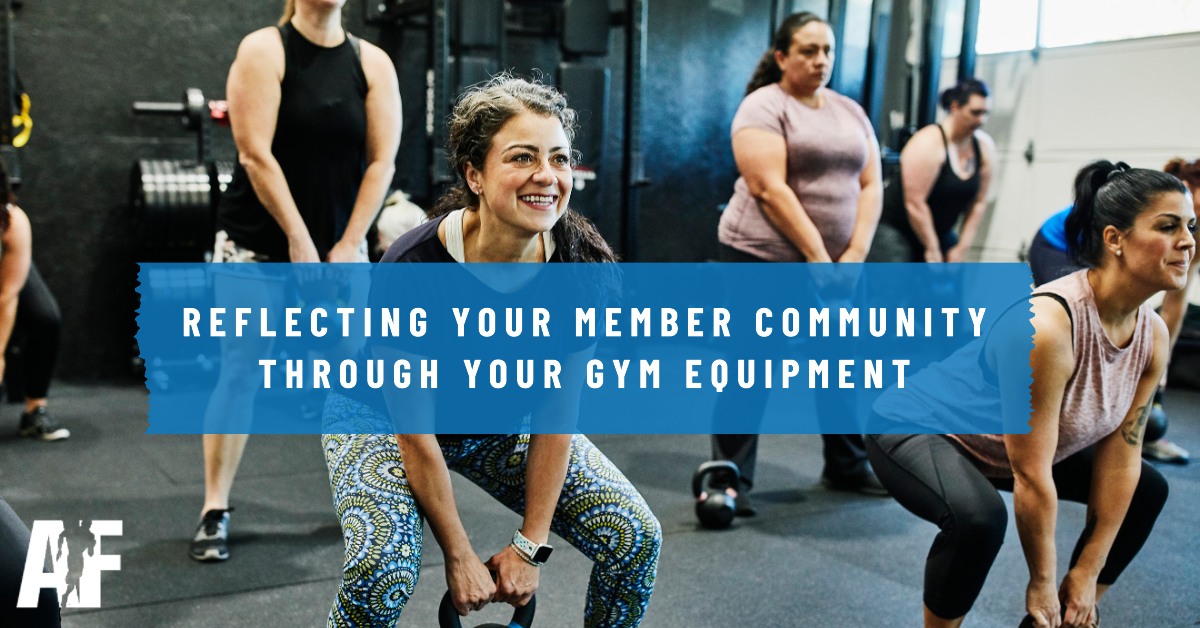 As a gym owner, you understand that your facility is more than just a place where people come to work out. It's a community, a place where people of all fitness levels come together to improve their health, challenge themselves, and support each other. One of the most effective ways to foster this sense of community and ensure that your gym is welcoming and inclusive is by ensuring that your gym's equipment reflects your member community.
The Importance of Gender Balance in Gym Equipment
In the fitness world, it's a well-known fact that different types of equipment are often associated with different genders. For example, 20kg barbells are usually used by men, while 15kg barbells are often used by women. However, it's essential to remember that your gym's equipment should cater to all members, regardless of their gender.
At Again Faster, we've found that we sell two 20kg barbells for every 15kg barbell. This ratio reflects the fact that while men may be more likely to use 20kg barbells, there is still a significant demand for 15kg barbells. Moreover, it's worth noting that 50% of CrossFit members are women. This statistic underscores the importance of providing a range of equipment that caters to both men and women.
Catering to Different Levels of Proficiency
In addition to considering gender balance, it's also crucial to cater to different levels of proficiency. Your gym likely has a mix of beginners, intermediate exercisers, and advanced athletes. Each of these groups has different needs when it comes to gym equipment.
Beginners may prefer lighter weights and simpler machines, while advanced athletes may require heavier weights and more complex equipment. By offering a range of equipment that caters to all levels of proficiency, you can ensure that all members feel challenged and supported in their fitness journey.
The Impact on Member Satisfaction and Retention
Ensuring that your gym's equipment reflects your member community can have a significant impact on member satisfaction and retention. When members see that their needs and preferences are being considered, they feel valued and understood. This sense of being valued can increase member satisfaction, foster a sense of loyalty, and ultimately, improve member retention.
Partnering with Again Faster
At Again Faster, we are committed to helping gym owners provide the best possible experience for their members. We offer a wide range of high-quality, durable fitness equipment designed to cater to all genders and levels of proficiency. By partnering with us, you can ensure that your gym's equipment truly reflects your member community.
In conclusion, your gym's equipment is more than just tools for exercise. It's a reflection of your member community. By ensuring that your equipment caters to all genders and levels of proficiency, you can foster a sense of inclusivity, increase member satisfaction, and ultimately, build a stronger gym community.
Again Faster Loyalty Program
As a gym owner or manager, signing up for the Again Faster Loyalty Program is a strategic move that can significantly benefit your business. The program is designed to help businesses of all sizes grow their revenue and improve their customers' experiences by leveraging the power of high-quality products and services.
By joining the program, you can enjoy a growing list of benefits depending on your tier. These include nominating up to four staff members to be an Again Faster Ambassador, receiving credit for free Again Faster products, getting priority customer service, and having early access to new equipment, special order runs, clearance sales, and stock sell-offs.
You also gain free access to the fitbox Business Academy content, support for emerging athletes from your gym, events and competitions, exclusive offers for your members, and the opportunity to earn 10% store credit for any purchases made by your members.
Moreover, the program is performance-based, rewarding you for using, promoting, referring, and selling our products and services. This initiative, combined with fitbox IQ's Member Management platform, which allows the automatic collection of revenue based on franchise fees, makes the Again Faster Loyalty Program a game-changer in managing your gym business.
Join the Again Faster Loyalty Program today and take your gym to the next level.
Got a question about gym equipment or need assistance with fitting out a gym?

Don't hesitate to get in touch with us or message Jed at jed@againfaster.com.au.
Fill out the form below and we'll be happy to help!