Leverage your tax time benefits to get the gear you need for your facility
This year, make sure to leverage your tax time benefits to get the gear you need for your facility. The government is offering great small business tax benefits for you like the $30,000 instant asset write-off.
You need to be quick though – get it done before July 1st, 2017.
Here is a snippet from the ATO's newsroom explaining what's on offer:
If you purchase an asset (new or second hand) costing less than $30,000 and it is used or installed ready for use from 7:30pm AEDT on 2 April 2019, you can claim a deduction for the business portion.
Source: ATO Small business newsroom.
Make sure to click the link to see all the details. Also, check with your accountant to see if the government's offer fits your situation.
Here's what you should do next: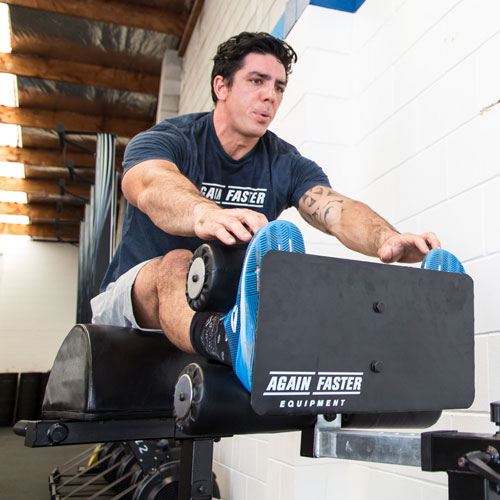 Get your equipment list together: To determine what you need to pick up on this deal, think about equipment in this way: gear that you need daily, gear that you need weekly, gear that you need monthly, and something that you would just love to have.
If there are any gaps in the gear that you need daily, get that gear first. You'll see immediate benefits and be glad you finally made the move to fill the gap.
If you have all the gear you need to use daily, think about gear you need weekly: Are there exercises or movements that you'd like to do but just can do them because you don't have the gear or have enough gear to run a class in that modality? You're talking about development here. Personal and business development will keep you moving toward your goals. If this scenario resonates with you, build your equipment list based on the gear you need weekly.
If you've been training or running your gym for a while, you likely have most of the gear that you need. However, you've often thought of a piece of equipment that you would love to use once a month to keep you moving forward. If this is you, this is how you approach your list and leverage that tax write-off. Maybe it's a GHD or a Power Rack, or a Competition barbell and bumper set up. Whatever it is, you now have the chance to get that gear in your hands.
Finally, it's been a long year and you deserve a reward. Go on a get that one piece of gear that you always wanted on the government's tab.
There are a couple of ways to get your order together with us. Go on and shop our webstore now and get what you need right now.
Make 2018 your best year yet. Get your list together and get in touch with us before the offer expires.