Existing Again Faster Customer? Login to make the most of your account
A BUSINESS DESIGNED TO HELP YOUR BUSINESS
Again Faster is a Brisbane based, Australian owned supplier of strength and conditioning and functional fitness equipment. With nearly 10 years of experience in the Australian market, we are uniquely placed to provide solutions to every type of fitness business.
Our buying power enables us to provide the highest quality equipment at market leading prices with a focus on ensuring each product we stock goes through rigorous development and testing.
All our equipment can be customised to meet specific client needs – whether that be colour options or additional branding. We will also work with our clients to create bespoke pieces to meet their individual needs. No two facilities are the same and we want to help you create a facility that reflects your brand, your style and the training that you deliver.
No matter how big or small, we can help you design the ultimate training space. Whether it's a 200 Sqm intimate facility or a 2,500 Sqm commercial space, we've got the expertise and experience to help you build your dream.
We've fitted out hundreds of gyms, health spaces and commercial properties and have partnerships with some of the biggest brands in the Australian and New Zealand fitness market.
With a dedicated Business Development and Customer Service team ensuring that every fit-out is managed to meet the clients needs, we pride ourselves on delivering for our customers – every time.
---
MEET THE TEAM
They're waiting to hear from you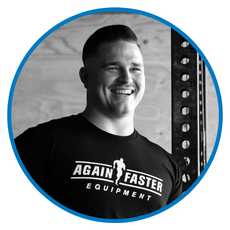 Jed is passionate about exceptional client experience and has over 9 years in the Health and Fitness space, from business owner to member and everything in between. Always learning in this ever-changing industry, his goal is to deliver a full circle resource for all businesses across the Asia Pacific.
With experience in gym design, layout, fit-out and helping businesses optimise their space and resources, he'll guide you through the process from start to finish - then come and do a workout with you to celebrate.
Jed's greatest and continuing achievements are his wife and 5 beautiful daughters. That's right, we said 5. He spends every other second of his time thoroughly enjoying fatherhood in his well-outnumbered household. He gets a huge amount of enjoyment from teaching, guiding, joking and now training in the gym with his girls.
Get in touch with him: jed@againfaster.com.au | 0429932230
---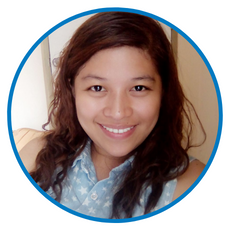 Eva has been helping fitness businesses for over 4 years and with extensive knowledge of Again Faster products she can help upgrade your existing space, add new gear or start you off on your journey of opening a gym.
A friendly personality, Eva will go out of her way to make sure that your experience is as smooth as possible. You're in great hands with Eva.
Get in touch with her: eva@againfaster.com.au
---
Check out our Gym Fit Outs here »
OUR PARTNERS